Hard work a re-choir-ment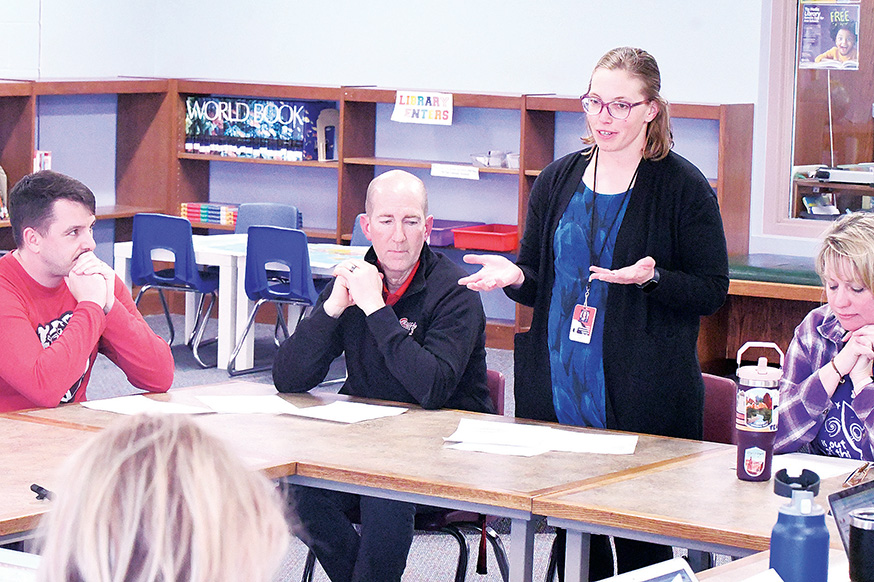 Lisa McDonald/West Branch Times
West Branch High School senior dance captain Ashley Riley, center, leads the Christopher Jive and the Uptown 45 show choir girls through practice Monday. The theme for the varsity show choir this year is anti-bullying. CJU45 camp ran Sunday through Tuesday.

I-80 & HHH ideas: 6 lanes, upgrades, and a roundabout
by Lisa McDonald · News · July 28, 2016


Herbert Hoover Highway and Interstate 80 may face major changes to increase safety. Ideas include widening I-80 to six lanes and redesigning the north I-80/Hoover Highway intersection.
School supports, council OKs rezoning Meadows' property
by Gregory R. Norfleet · News · July 28, 2016


Yes, West Branch School Board likes the idea of an assisted living facility across from West Branch High School on the northeast corner of Cedar-Johnson Road and Main Street/Herbert Hoover Highway.
Council considers upgrading C-J road to help Cedars Edge
by Rick DeClue · News · July 28, 2016


West Branch Mayor Roger Laughlin told the West Branch City Council and the audience at its July 18 meeting, "bottom line... we want to work something out. We want to make this happen."
Guardsman gets his medal 13 years later
by Lisa McDonald · News · July 28, 2016


Army National Guard veteran Joe Gottschalk received his Combat Action Badge at a special Fourth of July presentation, 13 years after being deployed from Iraq.
SILT showcase day Aug. 6
News · July 28, 2016


The Sustainable Iowa Land Trust (SILT) will offer landowners interested in permanently protecting their land for sustainable food production a chance to speak with an attorney and an appraiser at its third Showcase Day of the summer.
'Bears' movie playing Aug. 5
News · July 28, 2016


The Herbert Hoover National Historic Site will host its second family-friendly movie on the Village Green Aug. 5 with Disneynature's Bears.
Convention watch Thursday
News · July 28, 2016


A Democratic Party Convention Watch Party will take place Thursday, July 28, at 6 p.m. at Herb N' Lou's pizza, 105 N. Downey.
Aicher-Bain wins scholarship
News · July 28, 2016


West Branch student Devin Aicher-Bain has been given a Physical Therapist Assistant Club Scholarship.
CALENDAR
News · July 28, 2016


CHURCH NEWS
News · July 28, 2016