Bears on stage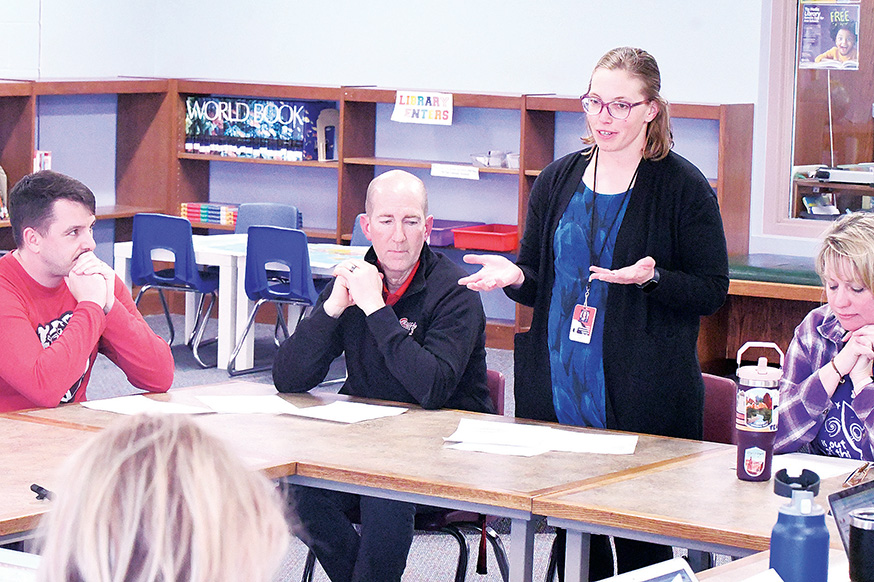 Gregory R. Norfleet/West Branch Times
With 32 singers, 12 band members and 10 on crew, EnerJive's show choir performs Saturday morning at West Liberty's Stars On Stage. Sister group Christopher Jive and the Uptown 45 made it to the evening finals and finished in fifth place that night. The competitive show choirs next travel to Pella on Feb. 20.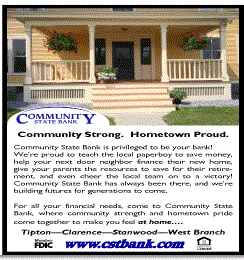 Despite outcry, dean/A.D. job cut in face of school budget shortfall
by Gregory R. Norfleet · News · February 11, 2016


Social media flared up Monday with heated exchanges and a teenager gathered about 50 signatures in less than an hour to save the job of dean of students/activities director.
'Eligible attendees'? Confusion in WB1 over Sanders-Clinton
by Gregory R. Norfleet · News · February 11, 2016


Somewhere between check-in and headcount, four people disappeared.
It led to a confusing "tie" Feb. 1 at the West Branch 1 Democratic caucus, and a coin flip which, in the end, the state Democratic Party negated.
Even with earlier concerns, council picks park designer
by Rick DeClue · News · February 11, 2016


The West Branch City Council selected Fehr Graham Engineering and Environmental last week to design, engineer and manage development for Phase 1 of the proposed city park complex in Pedersen Valley.
Slick road contributes to crash
News · February 11, 2016


Slick conditions led to two vehicles bumping into each other Feb. 3 about 9:30 a.m. on southbound Oasis Road.
Times wins 7 awards at state contest
News · February 11, 2016


The Iowa Newspaper Foundation Better Newspaper Contest recognized the West Branch Times Friday with seven awards spanning writing, photography, design and graphics.
Joint school-city meeting Feb. 25
News · February 11, 2016


The City Council will hold a joint work session with the West Branch School Board on Thursday, Feb. 25 at 6 p.m. to discuss city projects and development updates as well as school facility improvements and other updates.
Kaufmann here Feb. 13
News · February 11, 2016


State Rep. Bobby Kaufmann will host a Listening Post Saturday, Feb. 13, at 8:30 a.m. at West Branch Public Library.
CALENDAR
News · February 11, 2016


CHURCH NEWS
News · February 11, 2016


Good named outstanding manager
News · February 11, 2016


Latoshia Good, the general manager at the West Branch McDonald's restaurant, received a 2015 Outstanding Manager Award for the Midwest Region.